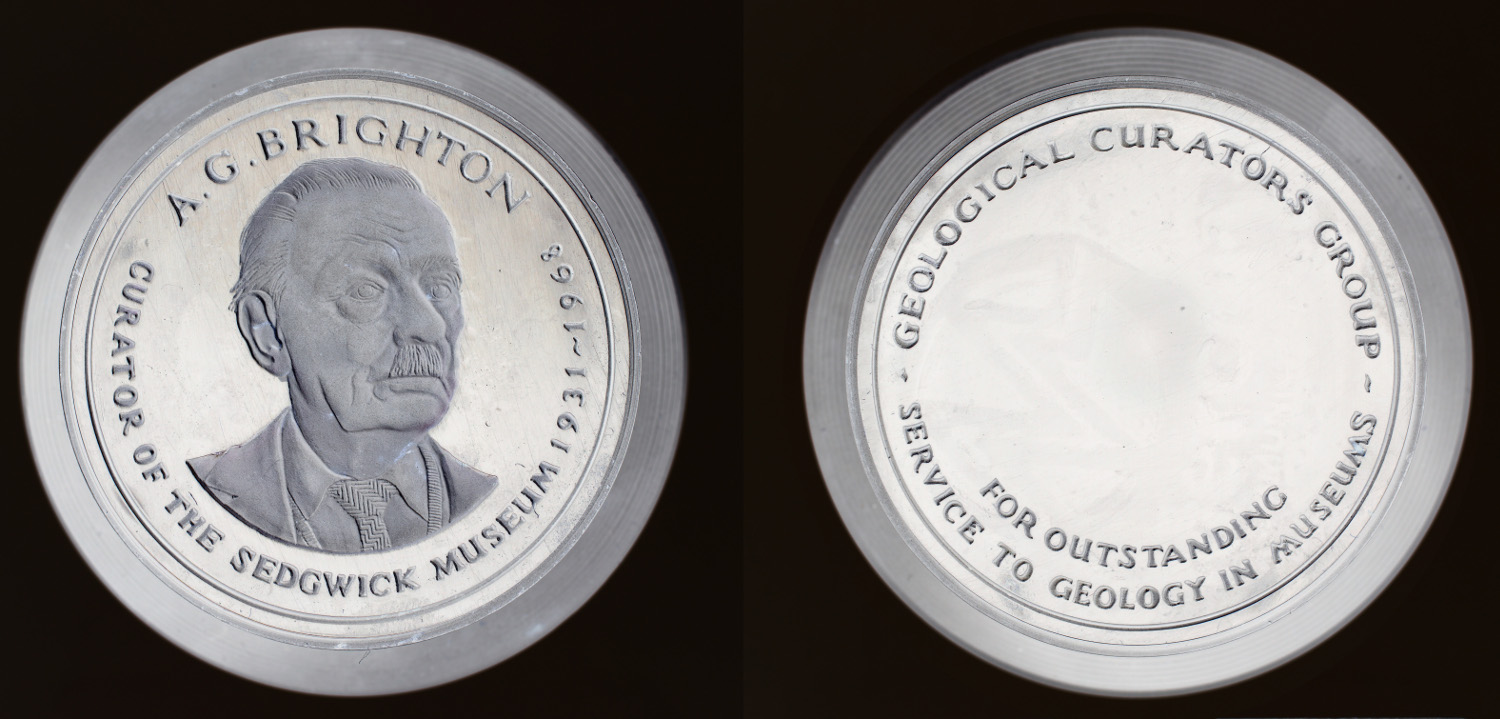 At the end of their tenure, the outgoing GCG chair chooses an individual to be the recipient of the "Brighton Medal", which acknowledges the importance of good curation in advancing geological science, for example by:
Devoting a significant part of their working lives to the actual care of geological specimens
Introducing innovations which have led to significant improvements in the care of geological specimens
Inspiring others to the better care of geological specimens, by example, teaching, or writing
Fostering an increased awareness of the value of geological collections, e.g. through collections research
A.G. 'Bertie' Brighton (1900-1988) was Curator of the Sedgwick Museum from 1931 until 1968. His career was characterised by prodigious cataloguing. Brighton recorded on average 10,000 specimens each year and it is estimated that in his lifetime he was responsible for documenting 375,000 fossils. He was the epitome of the dedicated, professional, geological curator. A full account of his life appears in The Geological Curator Volume 5 No.3.
Citations are published in The Geological Curator. Recipients of the award are listed below, and where possible, include a link to a digital version of the relevant citation. For more background on the creation of the medal, refer to The Geological Curator Vol 5 no. 8