Virtual #SPPC2020 - 11th - 17th October 2020
This year, GCG are taking the Symposium on Palaeontological Preparation and Conservation into the virtual arena. The call for posters is now open!
#SPPC2020 will be held virtually this year during Earth Science Week 11th-17th October. The format will be posters only, with a day dedicated to questions and answers via social media and dedicated video chat.
'Preparation and Conservation' is used in its broadest sense and includes all physical work undertaken on or with any geological material to prepare it for research, teaching, storage or display Preference will be given to presentations describing techniques considered to be new or unusual.
More information from https://www.geocurator.org/sppc 
---
---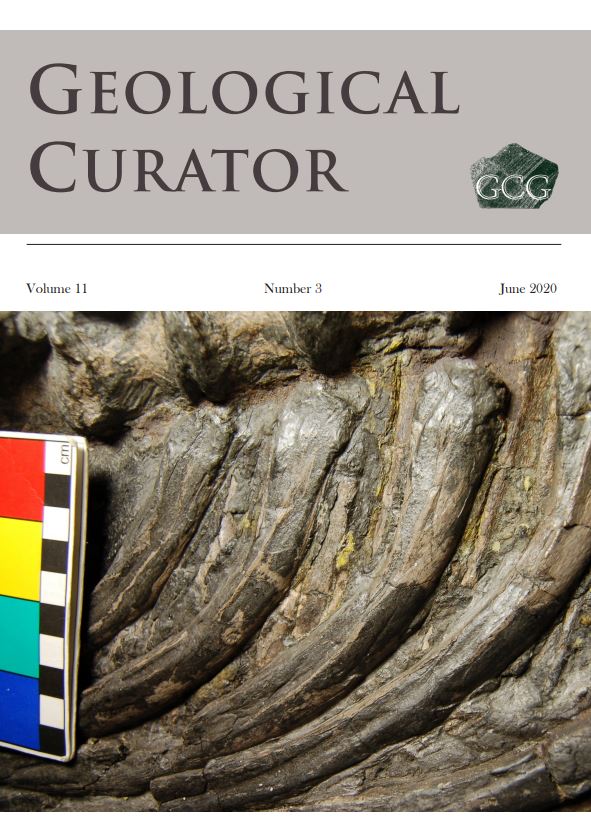 The Geological Curator is evolving....
Following our sector-wide survey in 2019 the GCG committee is reviewing all aspects of the way we produce and deliver our journal to ensure it is fit for the future. We have a number of exciting opportunities for you to get on board and help us deliver our vision. 
If you have any experience or interest in editorial or production skills, please see Voluntary Roles on the Geological Curator editorial team and get in touch with us through e-mail at This email address is being protected from spambots. You need JavaScript enabled to view it. 
---
If you work with geological collections in any way, then The Geological Curator is a must-read publication. The easiest way to get the latest issues and stay up-to-date is to join GCG. This is priced to be affordable to all and you can join instantly online - further details are available here: Sign up for membership online