GCG quiz and catch-up
Thursday 16th July 7-9 p.m. (1800-2000 GMT)
An opportunity to meet up virtually with some of your colleagues for a catch up - committee members Zoë Hughes and Emma Bernard will be thinking up a few lighthearted pub-quiz style questions to keep our brains active. 
All welcome, membership not required. Simply sign up using the form below and we will send you details for our Zoom meeting a few hours before the event starts. 
---
---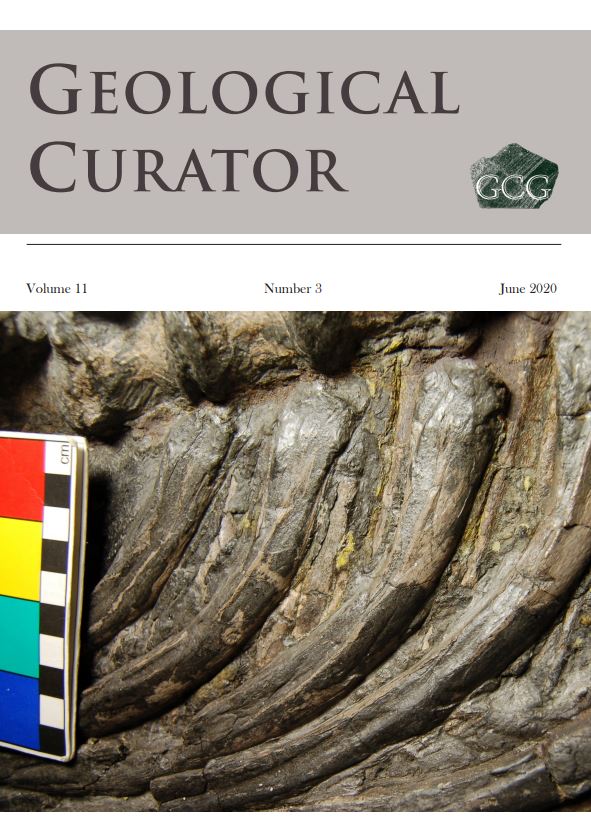 The Geological Curator is evolving....
Following our sector-wide survey in 2019 the GCG committee is reviewing all aspects of the way we produce and deliver our journal to ensure it is fit for the future. We have a number of exciting opportunities for you to get on board and help us deliver our vision. 
If you have any experience or interest in editorial or production skills, please see Voluntary Roles on the Geological Curator editorial team and get in touch with us through e-mail at This email address is being protected from spambots. You need JavaScript enabled to view it. 
---
If you work with geological collections in any way, then The Geological Curator is a must-read publication. The easiest way to get the latest issues and stay up-to-date is to join GCG. This is priced to be affordable to all and you can join instantly online - further details are available here: Sign up for membership online