GCG AGM 30th November 2021 : The "GCG World Tour"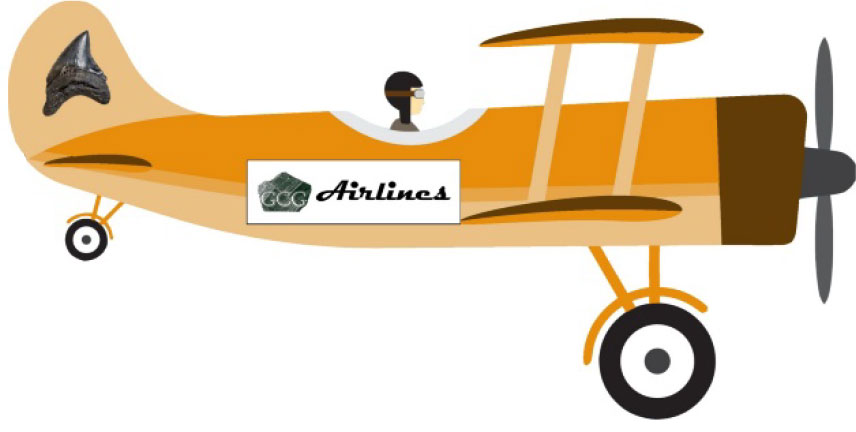 Thanks to everyone who attended our event, there were four excellent talks and a most enjoyable quiz during the evening. Recordings from the talks are now available for members to view. 
---
Subscriptions for 2022 are due on 1st January!
Subscriptions for most members will become due at the start of next year. If you pay using PayPal then you should already find the renew option is available in your website account. Your support is greatly appreciated. If you have any questions, please send an email to This email address is being protected from spambots. You need JavaScript enabled to view it. 
---
Geological Curator 11(5) has just been published!
We have just published the fifth issue of volume 11 of Geological Curator - members should have received a copy by e-mail, but if not, or if you would like to download the higher resolution version, then you can do so by logging into the website.
Please remember to set your preferences for print/electronic copies in your account, accessible using the "member login" function on the lower right of your screen.
---
Recent events: #SPPC2021
#SPPC2021 was held virtually again this year, on Monday 6th September. Thank you to everyone who attended - we hope you enjoyed it. If you did not attend, you can still view posters here, or information about previous years from https://www.geocurator.org/sppc
---
---
Following our sector-wide survey in 2019 the GCG committee is reviewing all aspects of the way we produce and deliver our journal to ensure it is fit for the future. We have a number of exciting opportunities for you to get on board and help us deliver our vision. See Voluntary Roles on the Geological Curator editorial team
If you work with geological collections in any way, then The Geological Curator is a must-read publication. The easiest way to get the latest issues and stay up-to-date is to join GCG. This is priced to be affordable to all and you can join instantly online - further details are available here: Sign up for membership online
---