Get the latest edition of Coprolite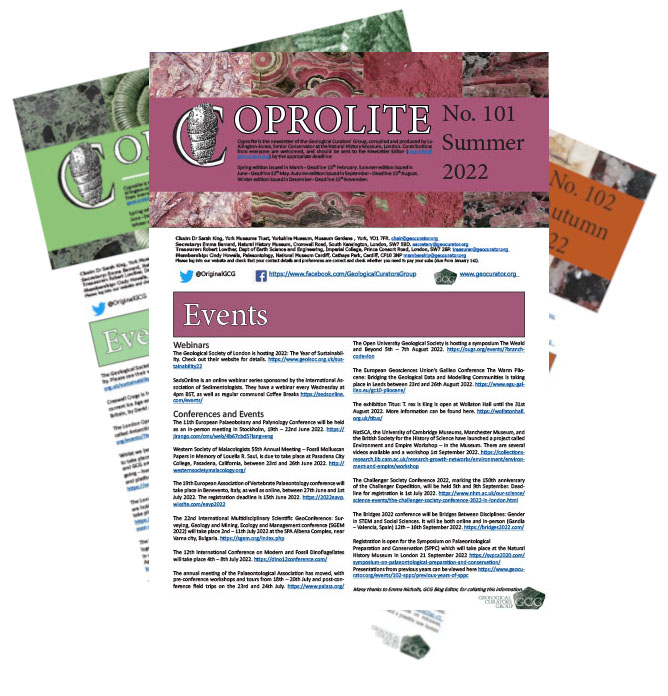 Coprolite is our long running newsletter, now published quarterly. It is published and distributed digitally to all members. A typical edition will usually cover:
• Reviews of current exhibitions
• 
Coprolite of the quarter
If you have anything that you would like to include in Coprolite, then please contact the editor, Cinzia Ragni, on This email address is being protected from spambots. You need JavaScript enabled to view it.
Members can download the latest editions from our downloads area - please ensure you are logged in to see the latest content.
---
Here you can browse and download previous issues of Coprolite: