XIth INTERNATIONAL PROGEO SYMPOSIUM
ProGEO: The International Association for the Conservation of Geological Heritage
On behalf of the Organising Committee, and the International Association for the Conservation of Geological Heritage (ProGEO), we are pleased to invite you to take part in the XIth International ProGEO Symposium. The meeting is being organised by the Charnwood Forest Geopark, and will take place in Loughborough, UK from 9th to 11th October 2023.
​The symposium is an international event open to scientists, students, educators, professionals, decision-makers, and anyone involved in geoheritage and geoconservation. The meeting will promote communication and collaboration amongst attendees from all over the world, and provide a space to discuss new challenges and threats in geological conservation. 
More information is at https://www.progeo2023.com/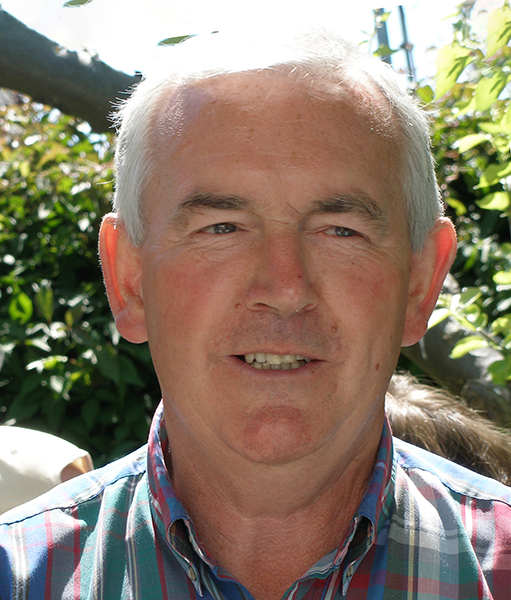 We are very sorry to bring the sad news that Professor Mike Bassett died recently after a long illness. Mike was one of the earliest members of the Geological Curators' Group and had been a great supporter of the group throughout its history.
Mike gained his BSc at Emmanuel College, Cambridge and then his PhD at University College, Swansea, before joining the National Museum of Wales in October 1967 as Assistant Keeper of Geology. Ten years later he was promoted to the post of Keeper, which he held until his retirement in 2008. He was also Honorary Professor and lecturer at Cardiff University, and held many roles within the South Wales Geologists' Association. He had served on many national and international geological committees, and was influential in establishing the five 'Earth Science Collection Centres' following the Earth Science Review of the late 1980s.  He received a number of awards in recognition of his research and was a renowned expert on Palaeozoic brachiopods and stratigraphy, with a large number of books and papers to his name. Within the National Museum of Wales he was responsible for bringing in many major exhibitions, such as the ground-breaking Dinosaurs from China in 1986, and the award-winning Evolution of Wales exhibition. He raised the international profile of the department, creating research links with Uppsala as well as China, and was not hesitant about carrying out remote fieldwork in many far-flung countries. Many older members of GCG will have fond memories of working with him.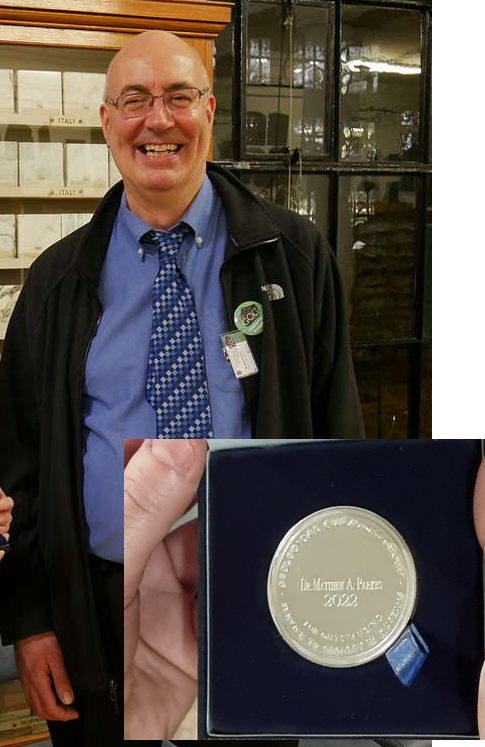 At our AGM on 1st December, Dr Sarah King, outgoing chair of the group, announced the recipient of The Brighton Medal, for outstanding service to Geology in Museums. Sarah chose to award the medal posthumously to Matthew Parkes, who sadly passed away in 2020. A number of people present at the AGM also spoke up with their memories of working with Matthew. 
A full citation will be published in due course. An obituary for Matthew was published in Geological Curator 11(4) at https://doi.org/10.55468/GC1501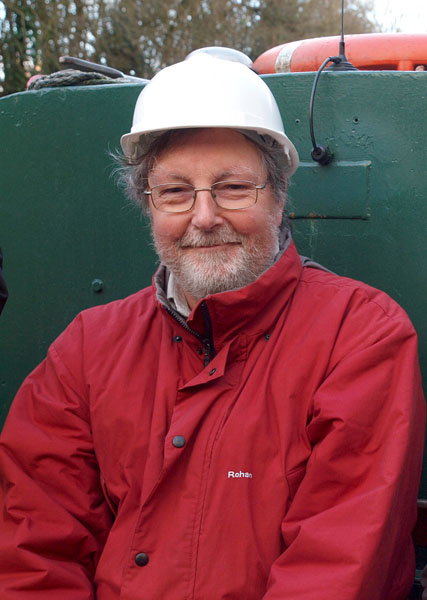 The Geological Curators Group are saddened to bring news of the death of one of our longest standing members, Alan Charles Howell, who died suddenly at home on 22nd November 2022.
Alan was born in 1949 and raised in Birmingham, England. He read Geology and Geography at Exeter University before gaining a place on the Museums Studies Course at Leicester University. His career then led him from Wollaton Hall, Nottingham, to Bolton Museum, and finally to Guernsey Museum in 1986, where he was the first full time curator of the Natural History collections. He retired from this position in 2014 but continued to volunteer one day a week, working through more of the collections.
He was heavily involved in the early development of MODES and served on both their Development Committee and Support Teams for many years. He introduced the first computer to the Guernsey Museum in order to assist with documentation, and was heavily involved with their IT systems afterwards.
The Geological Curators Group (which is not just for curators!) is looking for new committee members! We are a friendly group which aims to serve our sector in a number of ways, including events, workshops, a journal, networking, specialist support, and much more.
All roles are up for renewal on an annual basis, but in particular we are looking for some lovely people to join us in the following capacities:
Committee Roles:
- Communications Coordinator – To oversee our outputs including the blog, newsletter and social media. You won't be expected to write all of the content yourself!
- Programme Coordinator – To oversee and facilitate (not alone!) our events programme
Support Roles:
These roles are less time commitment on average and the person is not expected (though is welcome!) to attend committee meetings
- Associate Editors for the Geological Curator journal
- Production Assistants for the Geological Curator journal
Full descriptions of all roles are on the website. The deadline to nominate yourself is 5th November 2022.
We hope you'll have a think about joining us! Please do get in touch with our Secretary if you'd like to discuss anything: This email address is being protected from spambots. You need JavaScript enabled to view it.
Dr Emma Nicholls FGS, Incoming GCG Chair