The journal search facility is available to GCG members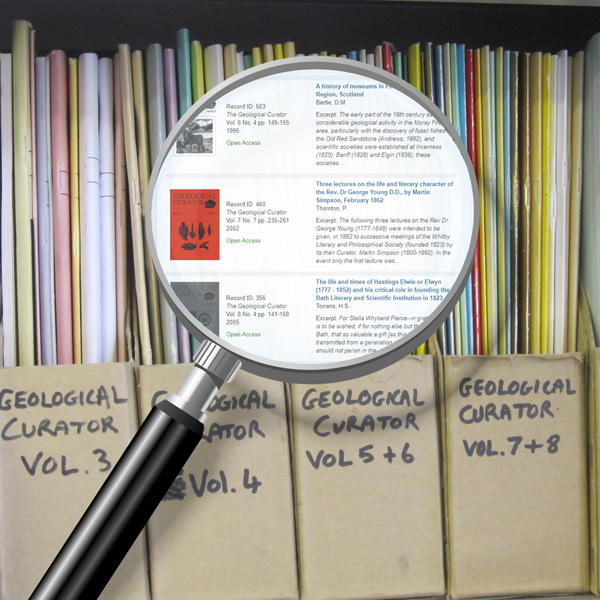 Our online search portal is an exciting new development allowing current subscribers to the journal to search the full text of our back issues. The vast majority of our back catalogue has now been indexed, with new issues being added on a regular basis. 
You can search the complete text of all articles, or search by author, date, or any combination of these to ensure you can find the article you are looking for. Articles have been rescanned at higher resolutions, and have been reformatted into "offprint" style PDF's, for easy printing or reading on-screen.
The best way to get access to the Geological Curator Search Portal is to join GCG, which you can do anytime at https://www.geocurator.org/membership. If you are already a member, please log in to the site using the boxes to the bottom right of the screen, and return to this page to get started.
Fulltext search page
You are not logged in. Please login now to view all our content. There are currently 1502 articles being indexed in the online archive. Please enter your search query below.