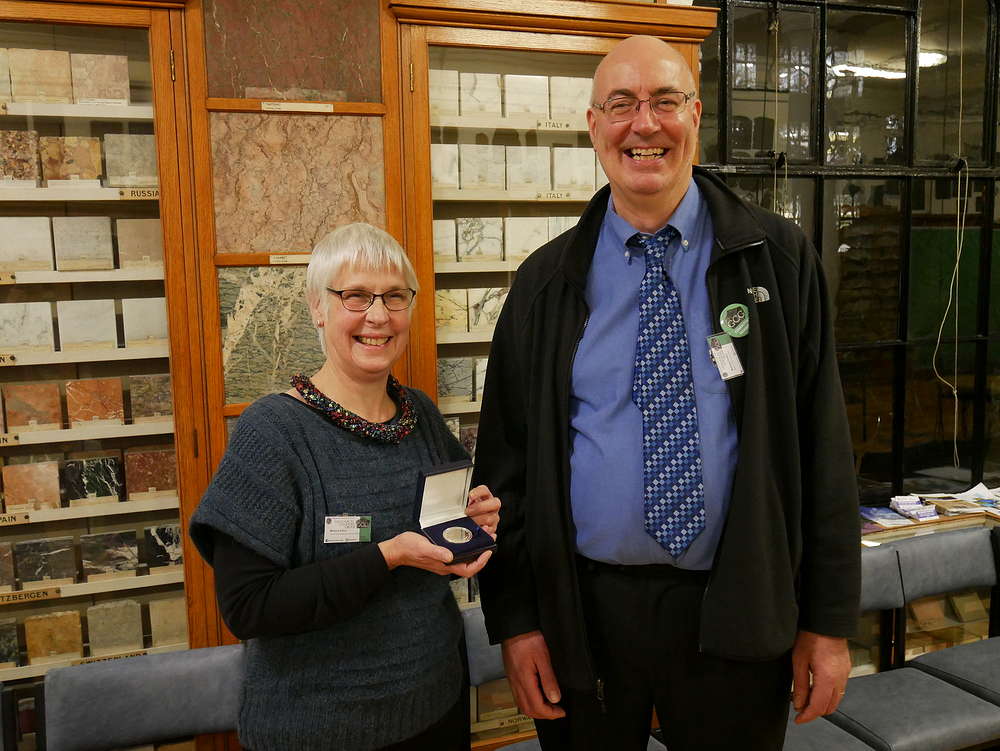 The Geological Curators Group is very sad to learn of the tragic death of our immediate past Chair, Matthew Parkes.
Matthew died suddenly last Friday, 23rd October, and his family, friends and colleagues are devastated. Matthew was Chair of GCG for three years, stepping down in December 2019. He is shown here in his last official duty as Chair, presenting the The A G Brighton Medal to Monica Price. His massive contribution as Editor of the Geological Curator from 2007-2019 also cannot be understated. 
A full obituary will be included in a future Geological Curator journal. 
Further details concerning funeral details and condolences can be found here. The National Museum of Ireland has published an appreciation of his work on their website, https://www.museum.ie/en-IE/News/Matthew-Alastair-Parkes