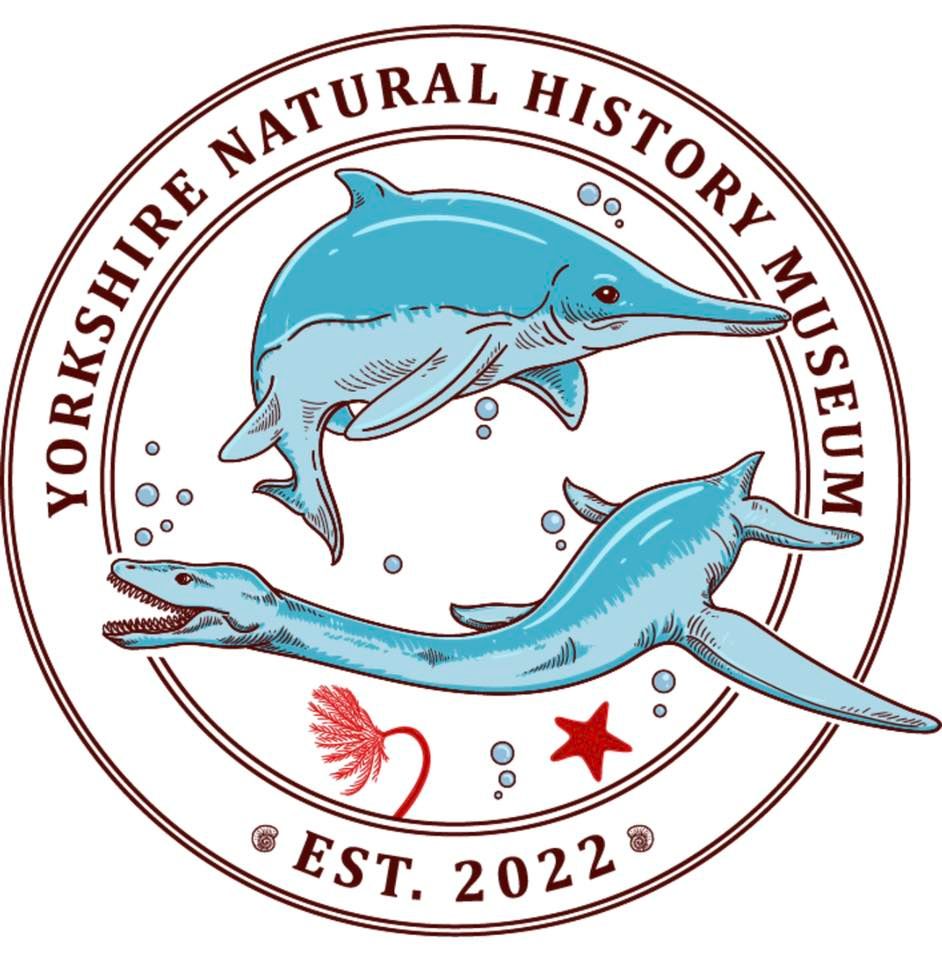 The Yorkshire Natural History Museum is a small museum containing geological, palaeontological, and palaeobotanical material predominantly from Yorkshire, including a significant collection of Lower Jurassic Fossils from the Lias of the Yorkshire Coast.
A dedicated conference space will be available to educate and inspire school trips and adult groups during the day, and host public lectures and seminars in the evenings.
They also have Europe's very first publicly accessible fossil preparation and conservation laboratory. Here, up to 12 people at a time can learn how to prepare fossils and use a wide array of equipment provided to prepare their own! Students, researchers, and curators can freely use an additional preparation laboratory with ultrasonic preparation facilities, plus a separate dedicated acid preparation laboratory. 3D scanning, CT scanning, 3D printing, and hologram projection analysis equipment is available on-site for research.
A small café will also be open on site, offering an exclusively vegetarian and vegan menu to promote healthy living and reduce their museum's carbon footprint, plus a gift shop.
The museum plans to continue growing their collection and ultimately develop a larger, permanent site in the future. Once open, the museum will pursue accreditation to secure the future of the collection and its use in scientific research!
The museum officially opens at 10am on Saturday 13th August, with special guests local palaeontologist Dr Dean Lomax and Sheffield MP Gill Furniss attending the opening ceremony that morning. Following this the museum will be open every day 10am - 4pm (Closed Wednesdays). Extended opening hours are available for research.
Price - The museum is dedicated to being as affordable and accessible for the local community as possible to inspire the next generation of geologists and palaeontologists. The entry fees are: £4 per adult, £2 per child, and £10 per family of four.
Getting to the museum - The museum is located at 149 Holme Lane, Hillsborough, Sheffield, S6 4JR.
By car: From Manchester take the A6101 eastbound; From Leeds, York, and Huddersfield take the A61 southbound; From Nottingham take the A61 northbound.
Parking is available in Malin Bridge Park and Ride (2-minute walk), and for 2-hours on the road outside the museum. The museum is also connected to Sheffield city centre via both the bus and tram network. Park and ride is available at Halfway, Middleton, and Meadowhall. 
Tram: Blue line Halfway - Malin Bridge calls Crystal Peaks, Sheffield Station/Hallam University, City Hall, and University of Sheffield every 10 minutes. The museum is a 2-minute walk from the Malin Bridge stop; Yellow line Meadowhall – Malin Bridge calls at Don Valley Stadium, City Hall, and University of Sheffield every 10 minutes. The museum is a 5-minute walk from the Hillsborough stop.
Bus: 81 and 82 calls at the City Centre every 30 minutes; 61 and 62 calls at Stannington and Bradfield every hour. The museum is a 2-minute walk from the Holme Lane/Loxley New Road stop.