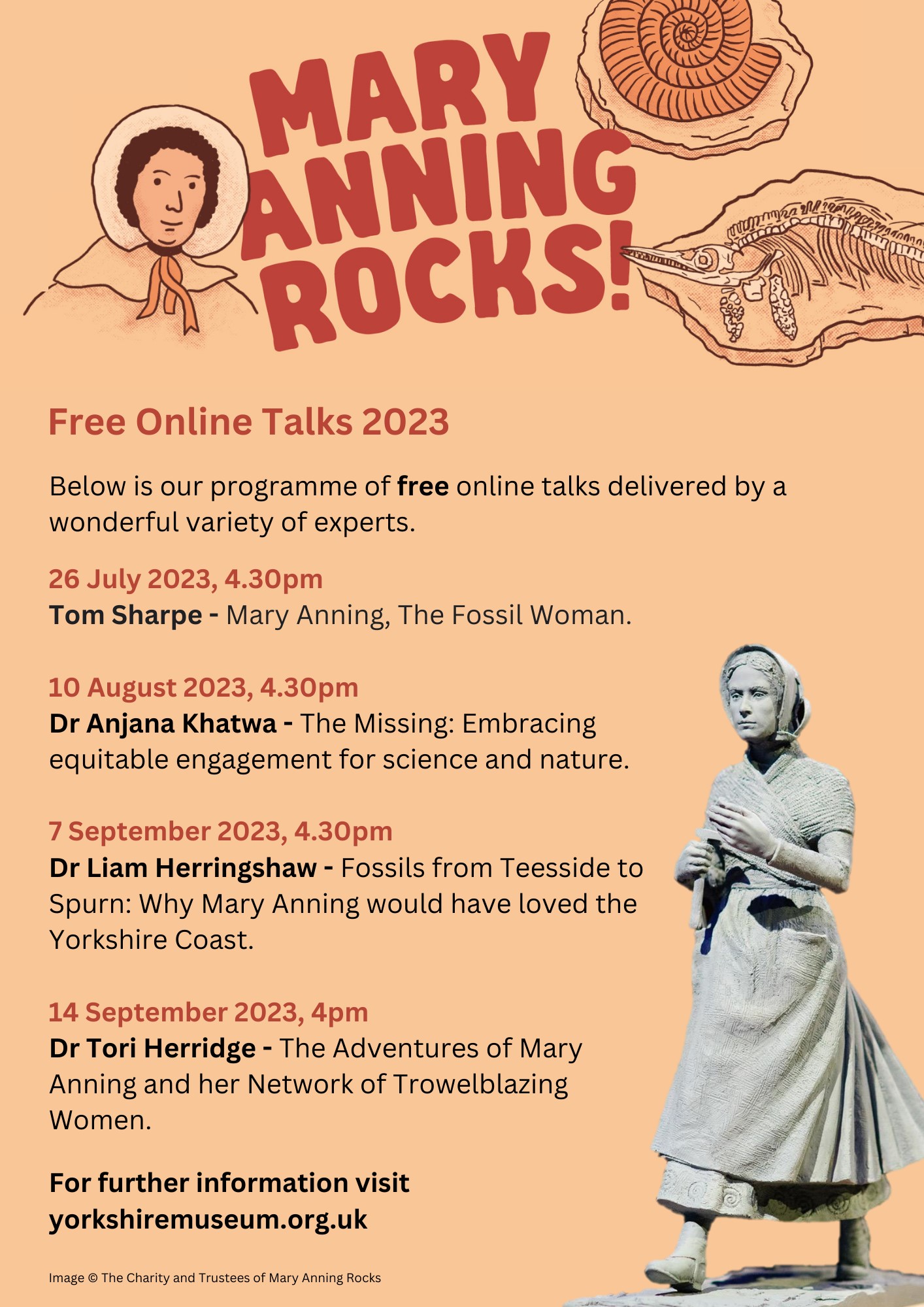 GCG member (and former chair) Sarah King, writes from York:
This summer, there will be a series of free online talks to accompany the Yorkshire Museum's 'Mary Anning Rocks' exhibition, which is now open. These will be delivered by a range of experts on themes connected with Mary Anning, palaeontology, and ground-breaking women in science.
Each talk will be broadcast live on the Yorkshire Museum's YouTube page, with a chance to ask questions of the speaker at the end. A link to sign up will be made available a few days before, which will be visible on the exhibition page (https://www.yorkshiremuseum.org.uk/exhibition/mary-anning-rocks/). There is no charge to listen to any of the talks. We also hope to make some available to view afterwards.
26 July 2023, 4.30pm – Tom Sharpe: Mary Anning, The Fossil Woman
10 August 2023, 4.30pm – Dr Anjana Khatwa: The Missing: Embracing equitable engagement for science and nature
7 September 2023, 4.30pm – Dr Liam Herringshaw: Fossils from Teesside to Spurn: Why Mary Anning would have loved the Yorkshire Coast
14 September 2023, 4pm – Dr Tori Herridge: The Adventures of Mary Anning and her Network of Trowelblazing Women