It is with deep regret that we have to announce the death of Howard Bartlett, a long standing subscriber to GCG. He first joined us in 1985, and although he only attended meetings held in Cardiff, he very much valued his association with our group.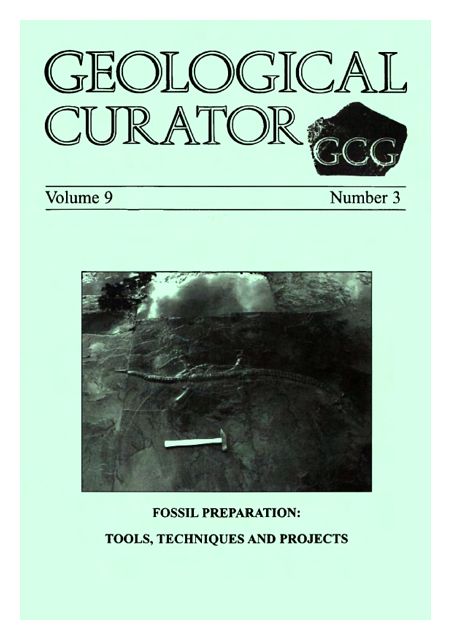 We've just posted three more issues of Geological Curator into the public area of our website. GCG makes all of its publications over two years old publicly available as part of our commitment to the geological community. One of the issues is the Fossil Preparation Special which is rammed full of useful and interesting articles. 
GCG members will have just received a similarly spectacular volume, our Hugh Miller special. If you like what you see in our free content, then why not join us, to get access to our most up-to-date publications.
 Read and download Geological Curator 9(3) and more
Sign up for membership online to read Geological Curator 10(7)