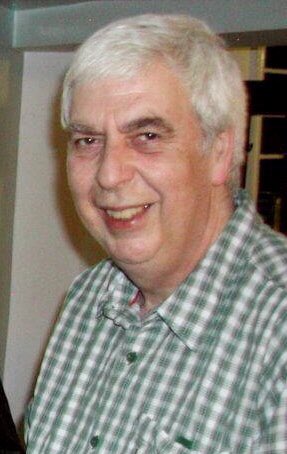 We are sad to report the death of our friend and former colleague Don Steward, geological curator, GCG committee recorder around the early 1980s, and long-term GCG member and supporter. Don originally studied Geology and Zoology at the University of Reading, before studying for a Masters Degree in Oceanography at the University of Southampton. Following a spell in micropalaeontological research, Don entered the world of museums and curation at Bristol City Museum in the mid 1970s, where he worked as one of a small team of geologists. Don soon moved on to what is now the Potteries Museum in 1978, where he spent the rest of his career, until retirement in 2016. During these years at the Potteries, Don worked initially as Assistant Keeper of Natural History and ultimately as Senior Museum Officer (Natural History). The museum's rich and diverse geological collections were a major focus of Don's work; documentation, interpretation and publication. Don's interests in geology always extended beyond the museum, through his extensive work on local geoconservation and site interpretation with the North Staffordshire Group of the Geologists' Assocation.
We knew Don as a kind, friendly, thoughtful and highly knowledgeable natural science curator, always willing to share knowledge and experience, not least at regular get-togethers of the West Midlands Natural Science Collections Group. He'll be greatly missed.
Jon Radley (Warwickshire Museum) and Vicky Ward (University of Leicester)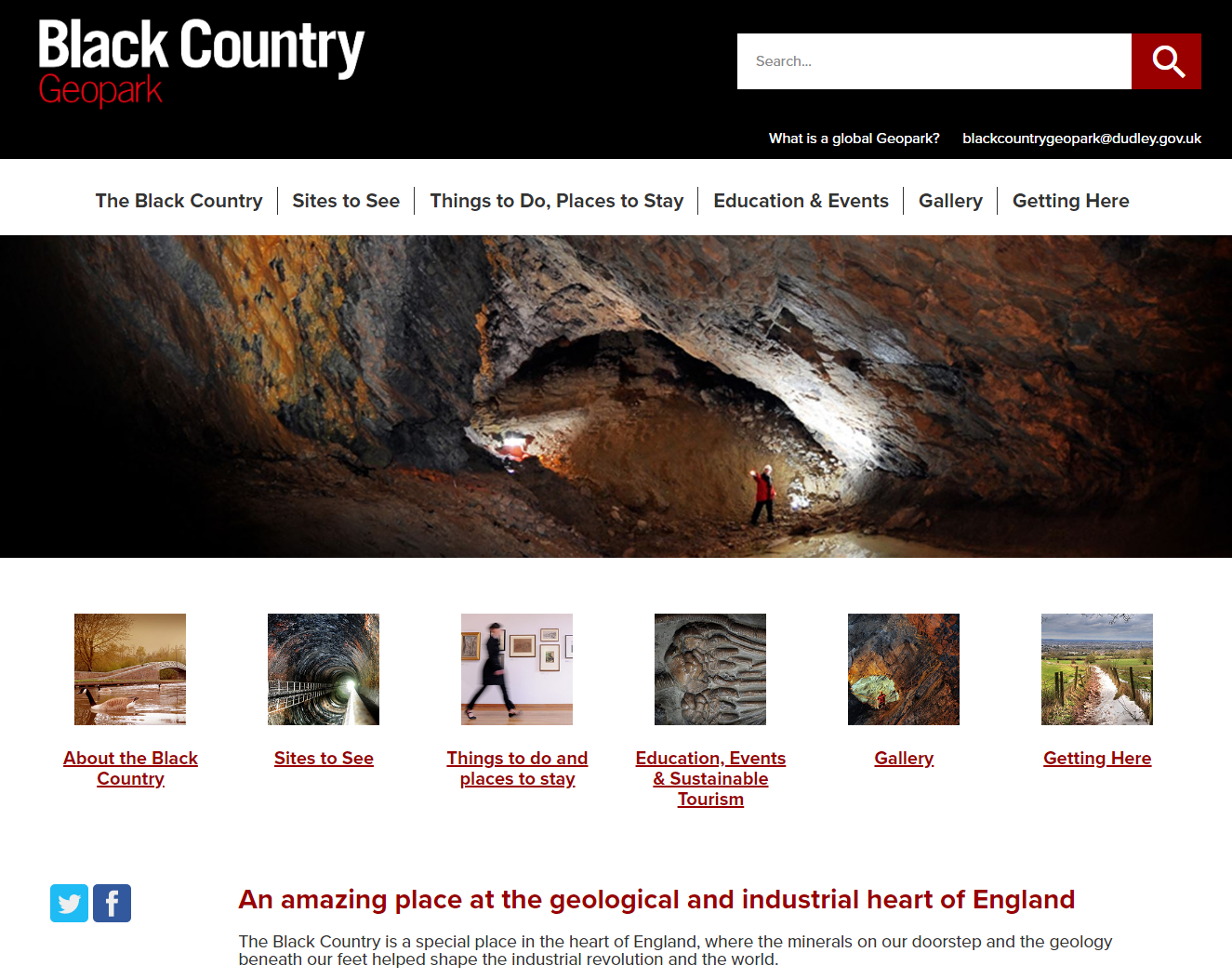 GCG were pleased to learn that the Black Country region, in the English Midlands, has just been awarded official geopark status by UNESCO. This is from their press release:
In the case of the Black Country, the significant part it played in the industrial revolution has been at the heart of the bid. More than forty varied geosites have been selected so far within the geopark that tell its story as a special landscape but more will be added as the Geopark develops. Geosites include Dudley and Wolverhampton Museums, Wrens Nest National Nature Reserve, Sandwell Valley, Red House Glass Cone, Bantock Park and Walsall Arboretum.
The project has been lead by Graham Worton, himself Black Country born and bred, and a former recipient of the GCG's Brighton Medal. Black Country fossils can be found in collections across the UK and in fact the world, with arguably the most famous being Calymene blumenbachi, more commonly known as the "Dudley Locust". 
There is a comprehensive website which describes the sites, and how to get to them.
Congratulations to everyone who has worked on the project!
It will come as no surprise that the GCG committee has been affected by the current Coronavirus pandemic. Certainly the majority of our membership is now likely to be working from home and adjusting to new ways of doing things without direct access to our collections. 
However we still intend to function as a committee, using whatever tools we can. You can still contact us using the contact details on our committee pages and we will do our best to answer you. Our JiscMail list is still functioning as always. 
We will try to flag up links and resources that you might find useful. Right now, why not look at:
If you know of anything that could add to this list, let us know directly on This email address is being protected from spambots. You need JavaScript enabled to view it. 
The GCG Committee were saddened to hear last week of the passing of Jenny Clack, whose work on the origin and evolution of early tetrapods will have been familiar to many of our members. The University of Cambridge has posted a short notice here
We would like to extend our condolences to Jenny's family and friends.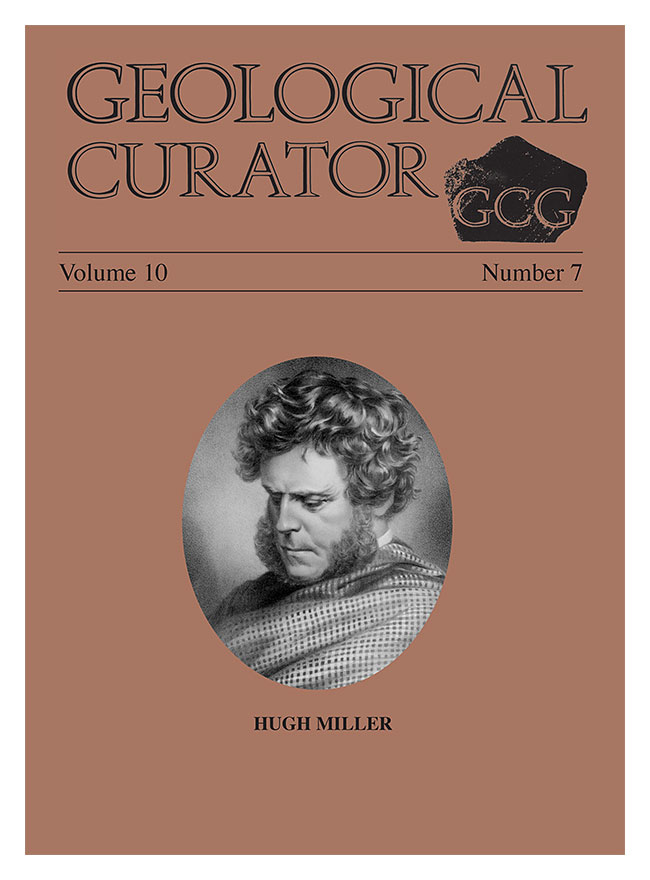 Hugh Miller was a self-taught Scottish geologist born in 1802, whose writings are widely credited with arousing the interest of the public in the new science of geology. In 2017 GCG published what is to date one of the largest issues of our journal dedicated to his life and works. Under our long standing open access policy, this month we are able to make this edition freely available via our website. It represents the culmination of many hours of hard work on the part of the authors and editor, and is well worth a read if you are interested in the geology of Scotland, or in the early history of the science. Head over to the journal page now and download yourself a copy.
If you want access to our latest journals, including the popular Ethics and Pyrite Oxidation special issues, now is a good time to join GCG. You can do this online and get instant access via our Membership page.