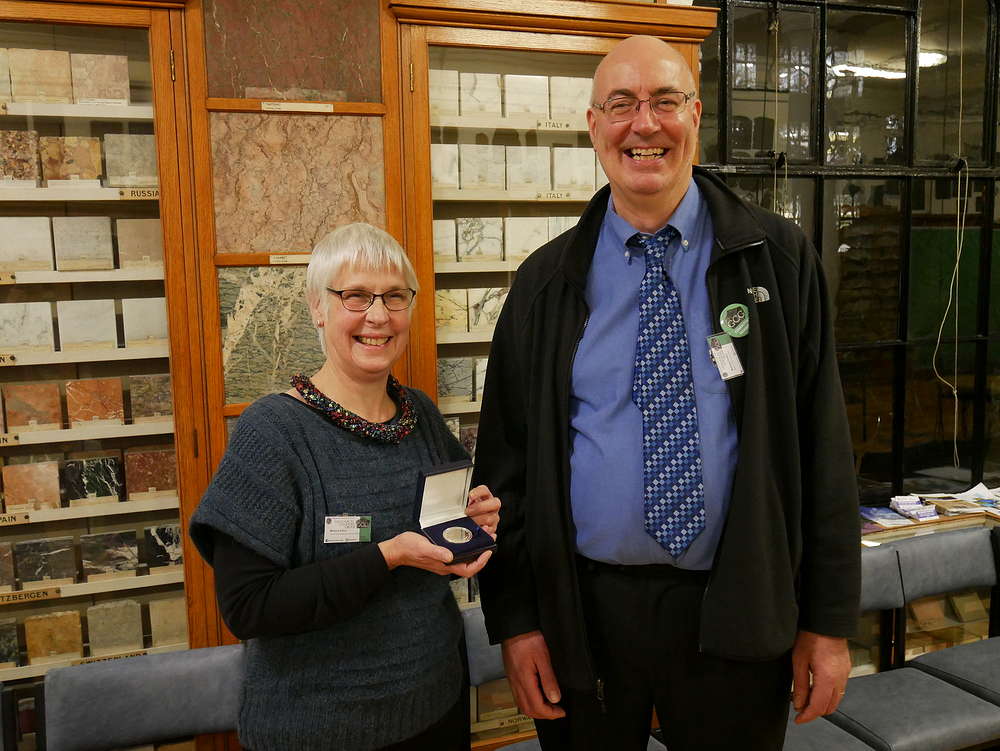 The Geological Curators Group is very sad to learn of the tragic death of our immediate past Chair, Matthew Parkes.
Matthew died suddenly last Friday, 23rd October, and his family, friends and colleagues are devastated. Matthew was Chair of GCG for three years, stepping down in December 2019. He is shown here in his last official duty as Chair, presenting the The A G Brighton Medal to Monica Price. His massive contribution as Editor of the Geological Curator from 2007-2019 also cannot be understated. 
A full obituary will be included in a future Geological Curator journal. 
Further details concerning funeral details and condolences can be found here. The National Museum of Ireland has published an appreciation of his work on their website, https://www.museum.ie/en-IE/News/Matthew-Alastair-Parkes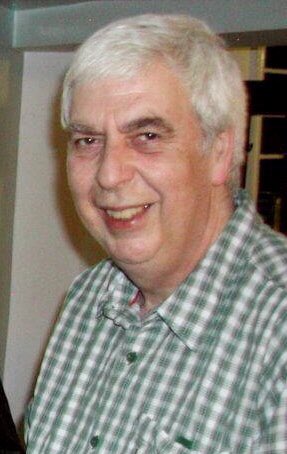 We are sad to report the death of our friend and former colleague Don Steward, geological curator, GCG committee recorder around the early 1980s, and long-term GCG member and supporter. Don originally studied Geology and Zoology at the University of Reading, before studying for a Masters Degree in Oceanography at the University of Southampton. Following a spell in micropalaeontological research, Don entered the world of museums and curation at Bristol City Museum in the mid 1970s, where he worked as one of a small team of geologists. Don soon moved on to what is now the Potteries Museum in 1978, where he spent the rest of his career, until retirement in 2016. During these years at the Potteries, Don worked initially as Assistant Keeper of Natural History and ultimately as Senior Museum Officer (Natural History). The museum's rich and diverse geological collections were a major focus of Don's work; documentation, interpretation and publication. Don's interests in geology always extended beyond the museum, through his extensive work on local geoconservation and site interpretation with the North Staffordshire Group of the Geologists' Assocation.
We knew Don as a kind, friendly, thoughtful and highly knowledgeable natural science curator, always willing to share knowledge and experience, not least at regular get-togethers of the West Midlands Natural Science Collections Group. He'll be greatly missed.
Jon Radley (Warwickshire Museum) and Vicky Ward (University of Leicester)